Lightweight, padded
rash guard
Our tops keep you feeling fresh and cool set after set.
Chest & Rib Guard
Our padded rash guard protects your chest and ribs while paddling out and dropping into a wave. Never wake up feeling board-bruised again.
---
UV Protection
Our long sleeve design provides UV protection while also staying lightweight and breathable. This is the ultimate warm water rash guard.
---
Shop
About Ribby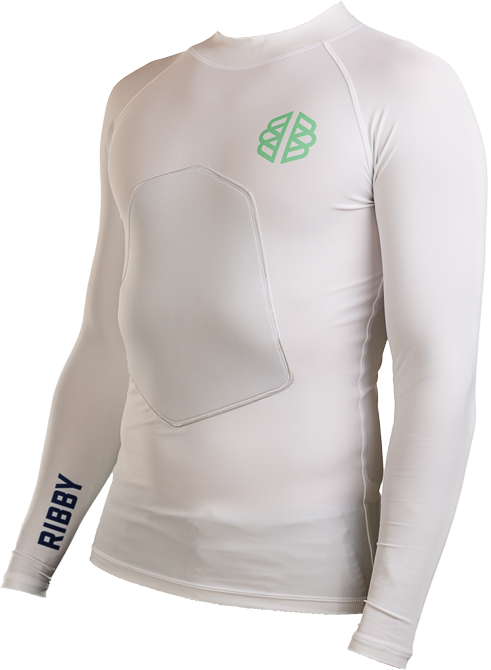 Check out our Ribby promo video!
---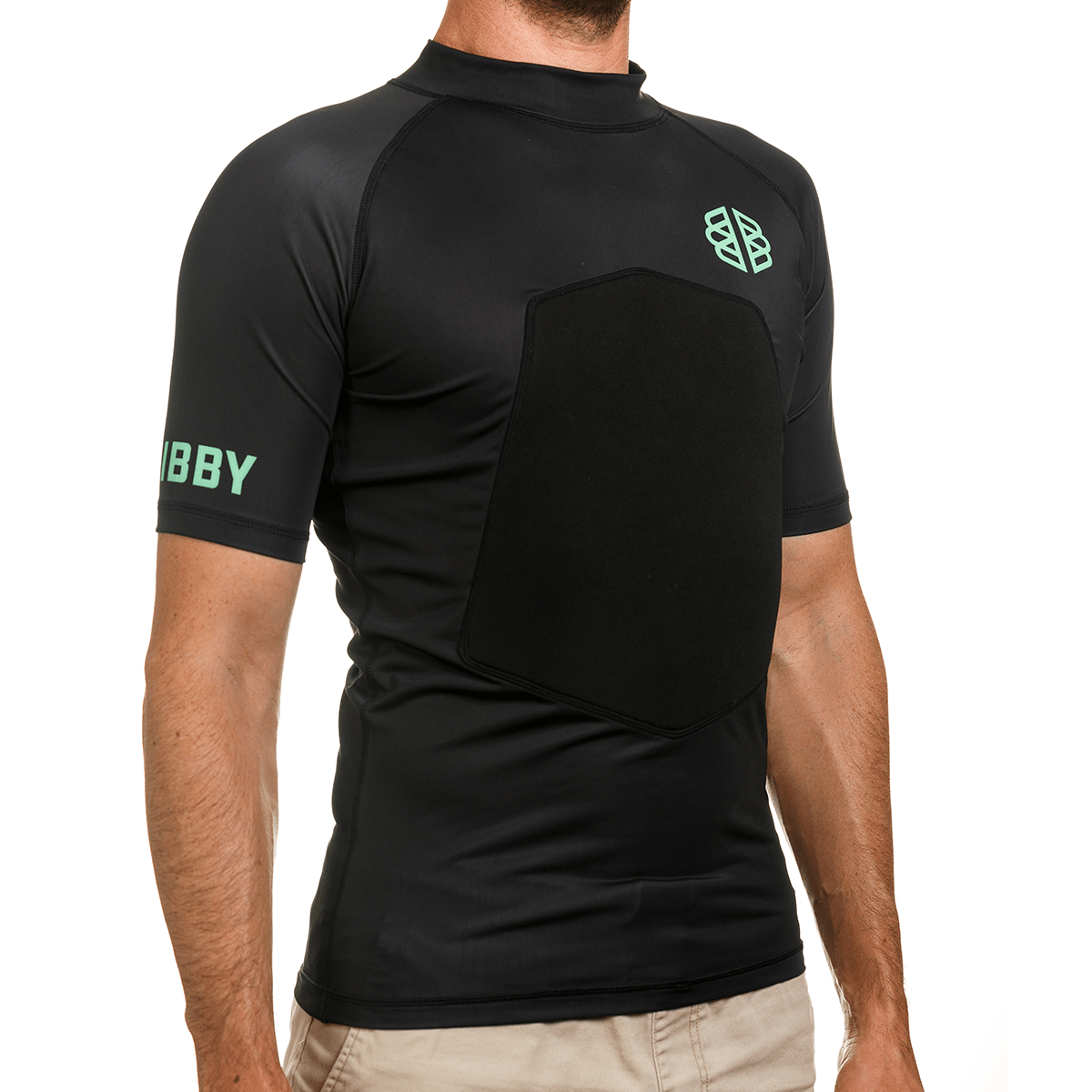 The Ribby Short Sleeve
The Ribby short sleeve padded rash guard is great for those summer days when you don't want full sleeves. These fit great and keep your ribs protected just like the long sleeve. Check out the short sleeve in black and white.
---
Easy On. Easy Off.
The Ribby short sleeve is great for those sets in warmer water. These will slide right on and when you're done in the water you can pop it off without the stickiness of long sleeves.
---
Shop
About Ribby
Check out Ribby
at these fine locations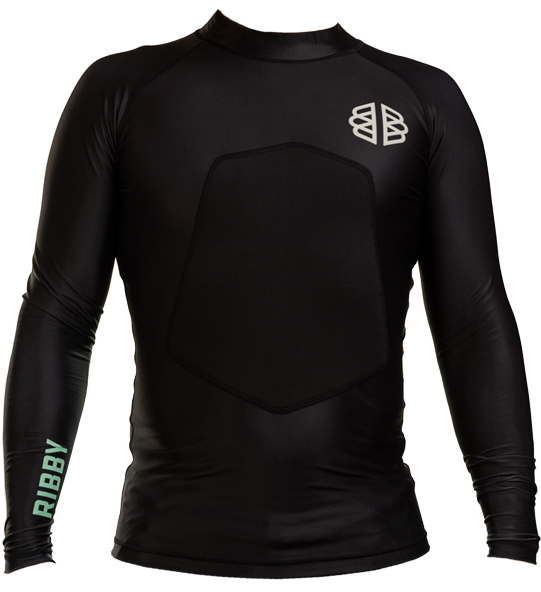 Made for everyone who loves the water
What started as a simple idea to allow me to surf all weekend has turned into what Ribby is today. We're proud of what this product can do and the results are surprising for first-timers and life-long surfers alike.
---
About Ribby